VIDEO: Maria Sharapova receives marriage proposal during exhibition match; her reply is hilarious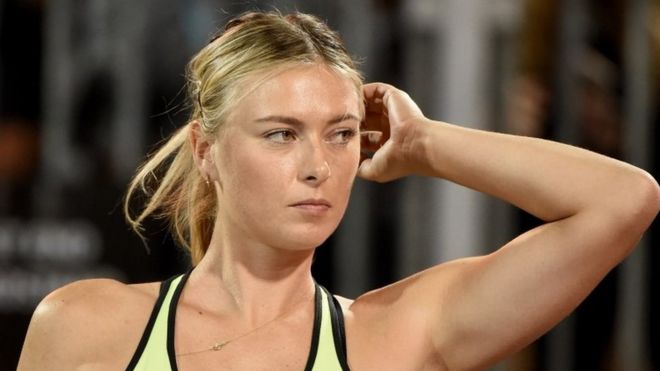 Soon after serving her 15-month doping ban, Maria Sharapova revealed that she went on a dating spree as she said that men find her "too intimidating".
Perhaps, one such fan was present in the stands at the Sinan Erdem Dome, Istanbul, on Sunday as the Russian tennis star squared off against Turkey's Cagla Buyukakcay in an exhibition match.
Midday during the first set, a spectator screamed: "Maria, will you marry me?" Sharapova moved her head in jest before replying with "Maybe" that evoked a huge cheer from the crowd.
Sharapova went on to register a 7-6 6-0 conquest of Buyukakcay in front of about 15,000 people.
The 30-year-old, who completed her ban in April this year, is scheduled to kick-off her new year at the WTA event in Shenzhen in first week of January.
Maria Sharapova receives marriage proposal during the Tennis Stars match https://t.co/NAe6OHPavr

— SpacePova (@SpacePova) November 26, 2017