Nick Kyrgios takes vile dig at Novak Djokovic while signing autographs at Atlanta Open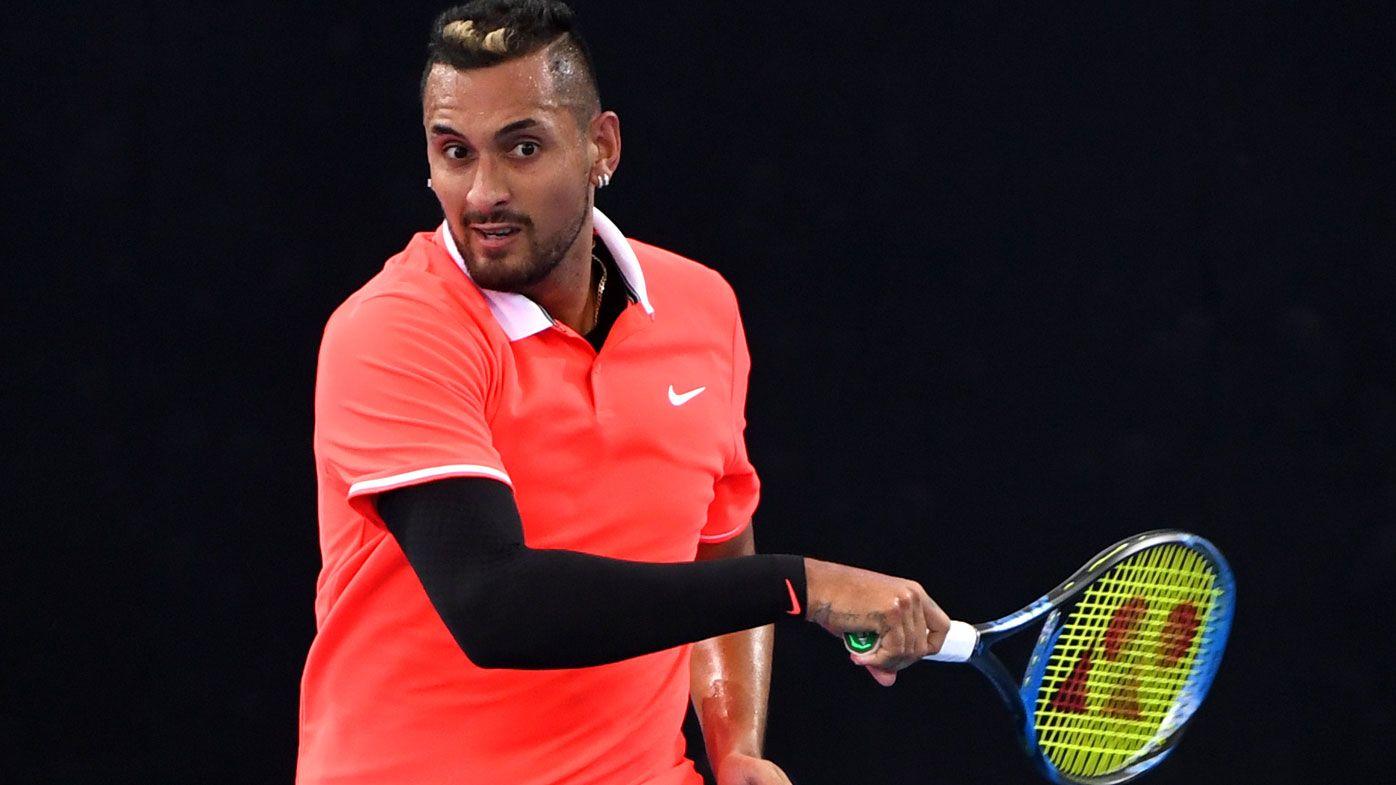 Not that he minds getting into one, Nick Kyrgios has embroiled himself in fresh controversy.
The Australian tennis player furthered his one-way feud with world No. 1 Novak Djokovic by scratching the latter's name printed on one of his fan's t-shirt.
The incident happened when Kyrgios was out signing autographs at the ongoing Atlanta Open. Upon spotting one Djokovic fan, he blemished the letters 'Novak' with a black marker, then put a cross on it, before saying: "This is what I think of you and your shirt, gone."
No wonder, Djokovic fans were enraged at Kyrgios' behaviour.
"So childish. If only he put as much effort into his playing. He can only dream of being on Novak's level," one person tweeted.
"Disgraceful behaviour! Seeing this doesn't make me proud to be an Australian," an Australian wrote, while another added: "Gosh…Kyrgios is sick man, childish."
For those unaware, the 24-year-old has publicly criticized Djokovic many a time, calling him 'cringe-worthy' even as his Serbian counterpart has always offered to extend an olive branch.
Kyrgios, and his partner Tommy Paul, lost 6-7 5-7 to Artem Sitak and Radu Albot in the first round of doubles event in Atlanta.