WATCH: Roger Federer, Dominic Thiem's awkward moment minutes before Indian Wells final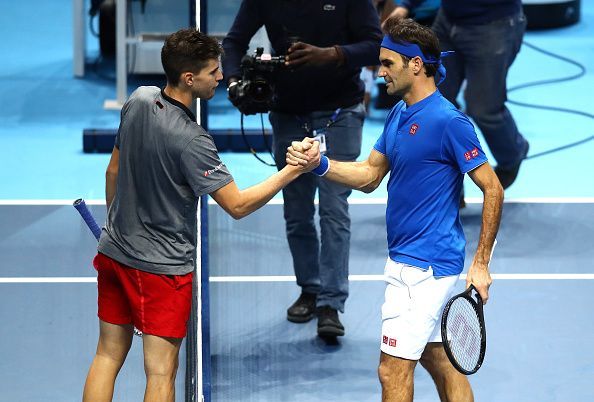 Minutes before their Indian Wells final on Sunday, tennis stars Roger Federer and Dominic Thiem were involved in an awkward moment on their way to the stadium.
In a video that surfaced on social media, the two players can be seen driven from locker room to the main court in a golf cart, and how!
While Thiem took the front seat, Federer sat at the back… and they didn't even mind looking at each other or having a word or two all the while.
Bizarre stuff, isn't it?
Vai começar! Final do Masters 1000 de Indian Wells entre Roger Federer e Dominic Thiem no SporTV3.

Obs: Não nos responsabilizamos pelo abuso de caps lock nos próximos tuítes. Att,

???? @TennisTV #BNPPO19 pic.twitter.com/gqrEyKqhP9

— BreakPointBR (@BreakPointBR) March 17, 2019
Thiem went on to pull off an upset as he rallied from one set down to beat Federer 3-6 6-3 7-5 to clinch his maiden Masters 1000 title.
"It's unreal," the 25-year-old was quoted as saying by ATP. "It's a pleasure to compete against Roger in this great final. I lost my last two Masters 1000 finals, but I won this one and it feels as nice as a Grand Slam.
"It was a great week and I think also a very good final today. Just amazing that I got here, my first really big title.
"I came from a really bad form in all categories and now I'm the champion of Indian Wells. It feels not real at all."
Meanwhile, both Thiem and Federer will hardly have any downtime as the Miami Masters is scheduled to get under way soon.