Nick Kyrgios takes a dig at Rafael Nadal on Spanish rival's wedding day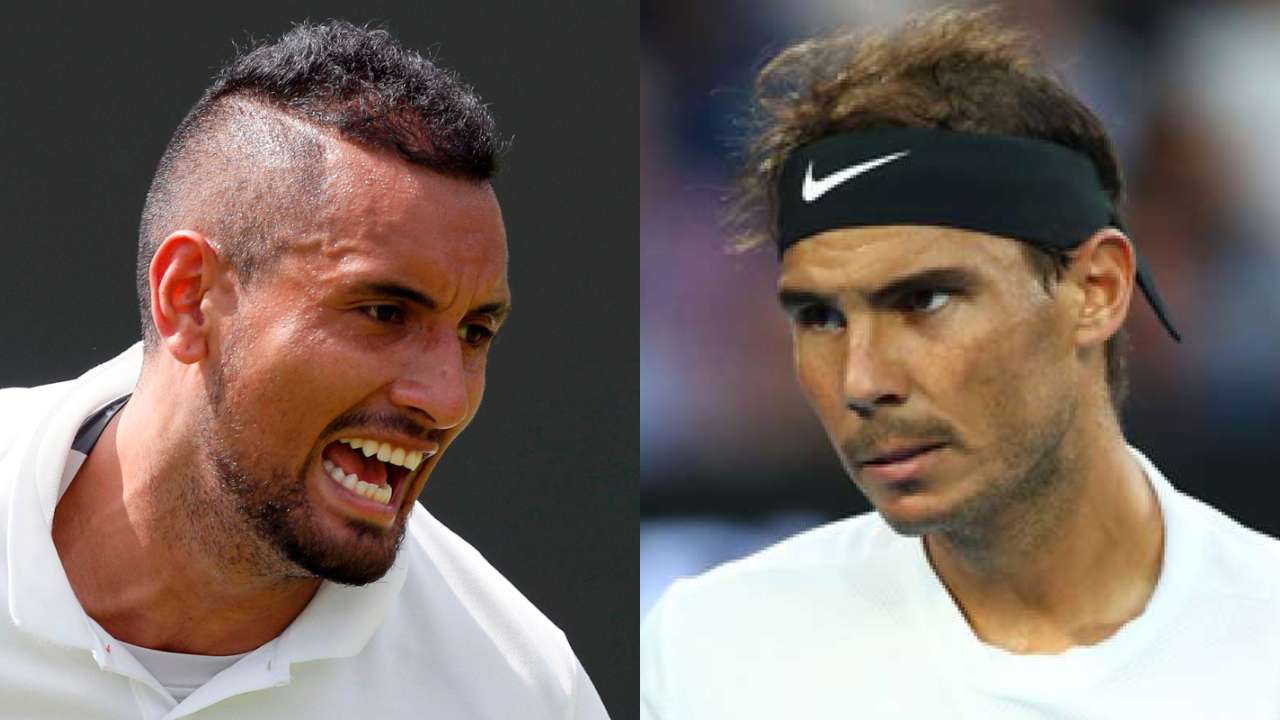 Nick Kyrgios has reignited feud with Rafael Nadal by sharing a controversial video from the past.
Kyrgios, better known for his antics, took to his official Instagram account to share a clip of his duel with Nadal from earlier this year at Wimbledon. In it, Kyrgios can be seen unleashing a bullet of a forehand aimed at Nadal's body.
"Mood," he simply wrote the caption to his 1.2 million followers.
Kyrgios had refused to apologize following the incident, saying: "Why would I apologize? I mean, the dude has got how many Slams, how much money in the bank account?
"I think he can take a ball to the chest, bro. I'm not going to apologize to him at all."
Nadal, on his part, was just not happy with Kyrgios, as was his reaction on court.
"I don't say Nick does this stuff to bother the opponent, but it is true that sometimes he's dangerous," he had said.
"When he hit the ball like this, it is dangerous. It's not dangerous for me, it is dangerous for a line referee, dangerous for a crowd. When you hit the ball like this, you don't know where the ball goes."
Notably, Kyrgios' subtle jibe came on the same day as Nadal tied the knot with his childhood love Maria Xisca Perello.
Also read: Nick Kyrgios labels Rafael Nadal 'super salty' in contentious interview