One more! Phelps' 19th gold in 23rd medal!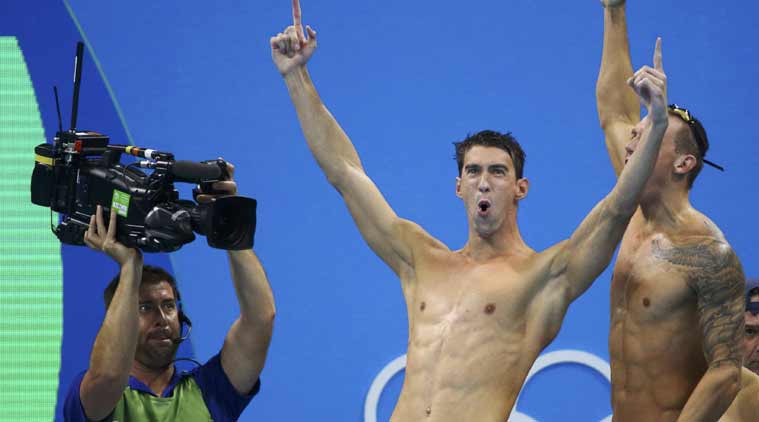 He has like to become the world's biggest gold miner! 19 Olympic gold medals, can you imagine! At the last Olympic all the records were ruin his name, he was associated with 18 gold medals. Today Phelps won gold in 4×100-meter freestyle. However, it is a team medal.
The 31-year-old Phelps came to Rio as most Olympic medalist player. This was his 23rd medal. Swimming 5 consecutive Olympics, also a incredible achievement.
Phelps went on to win the Olympic gold medal number 19. He swimming in 2nd leg for his country USA. USA win the medal with 3.9.92 second timing. France finished from 2nd and Australia was 3rd.
6 medal in 2004 Olympics, 8 out of 8 at 2008 Beijing and 4 gold at 2012 London Olympic. Then go to retire. He hasn't nothing to win. But the hunger of victory doesn't end. The all-time greatest Athlete come back and won another medal.
Phelps won the 2X Olympic medal then the second most title winner of Olympic (Larisa Latynina)