Ravi Shastri mercilessly trolled for holding 'divine punch' in holiday snap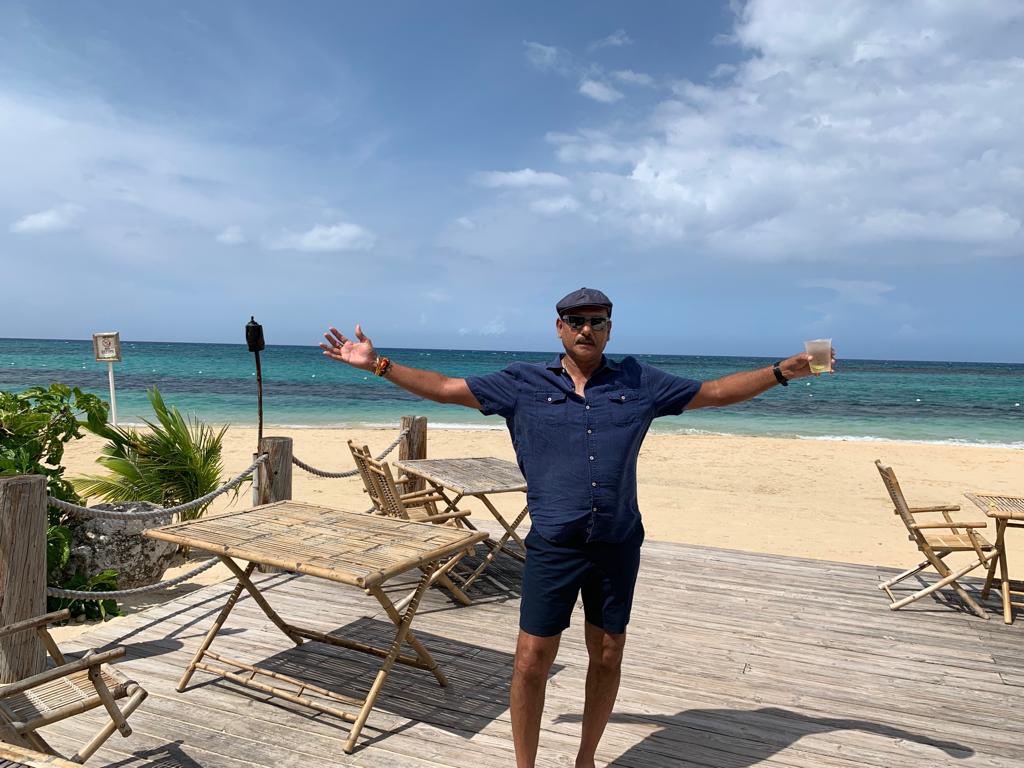 On the back of India's 2-0 sweep of West Indies in the Test series, head coach Ravi Shastri stayed back in Jamaica to enjoy a few days off before heading back home for the upcoming South Africa clash.
The 57-year-old took to his official Twitter handle to share a picture of himself soaking up some sun while holding a glass of liquor in one hand. "Sunny Jamaica. The punch in my left hand tastes divine," he wrote the caption to his 469K followers.
His fans, however, were quick to troll the former player, with most labelling him a drunkard.
"Drinking alone instead of spoiling the team by coaching them, we will always remember your sacrifice sir, respect," one person sarcastically wrote.
"And my cricket coaches used to tell us never do alcohol and tobacco," another comment read.
An other person wrote: "Best job in the world. No work no tension. If team loses blame the players, and if wins, claim credit. In the interim, booze every day. CoA must take note of above. It can have a cascading effect on players. Already suspect Rahul. Remove him as coach of Indian team."
This is not the first time Shastri has garnered criticism for this reason. He landed himself in soup after walking out drinking beer after India's victory in Boxing Day Test in January this year.