James Anderson Back Atop Bowlers' Test Rankings; Mitchell Starc Also Rises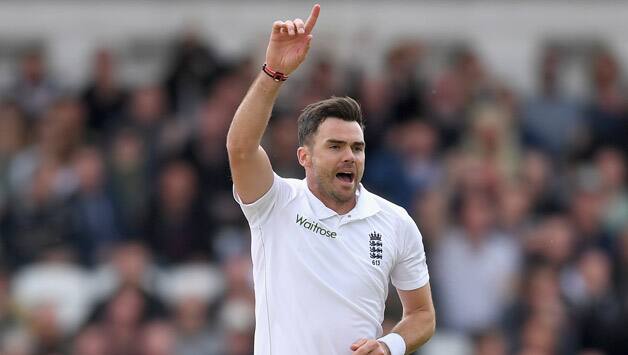 England paceman James Anderson reclaimed the No. 1 position in the Test rankings for bowlers, according to the latest release by the International Cricket Council (ICC).
This comes on the back of England's 141-run win over Pakistan in Birmingham, where Anderson took two wickets each in both innings to guide his side to a 2-1 lead in the four-match series.
The 34-year-old Anderson (881), who earlier trailed India's Ravichandran Ashwin by just a solitary point, has now steered clear by 12 points to top the list.
Elsewhere in the list, Australia's Mitchell Starc broke into the Top 10 following a 11-wicket haul against Sri Lanka in Galle recently. The southpaw jumped eight places to No. 7.
Among the batsmen, Australia captain Steve Smith (904 points)held on to the numero uno position.
English skipper Alastair Cook ascended a ladder to No. 7, swapping places with his Pakistan counterpart Misbah-ul-Haq.
Sri Lankan spearhead Angelo Mathews and India's Virat Kohli also exchanged positions to be placed at No. 10 and 13 respectively.