Wladimir Klitschko's sparring partner claims he once knocked Tyson Fury out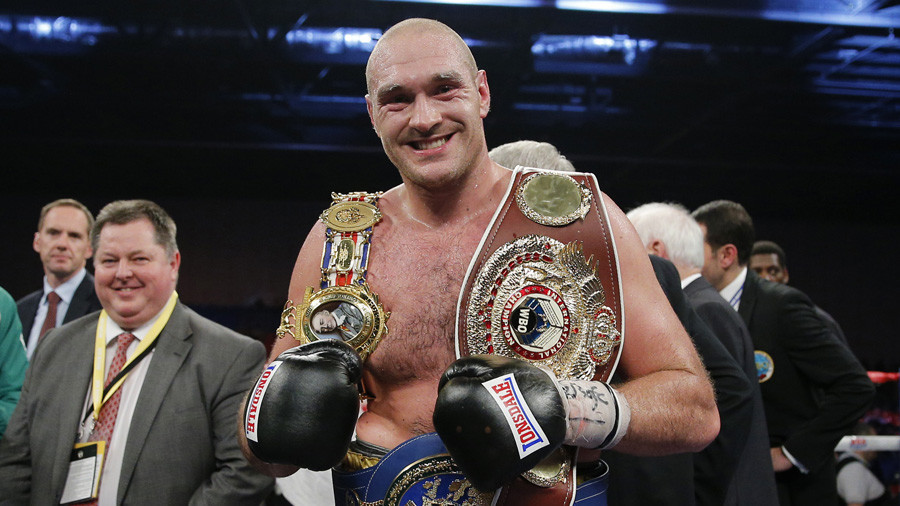 There have been a few instances when Tyson Fury has been knocked down in his professional career. The Brit, however, has recovered to win on all occassions as he continues to enjoy an unblemished 25-0 record including a stunning win over former heavyweight kingpin Wladimir Klitschko in his last fight.
However, one boxer has claimed that he had knocked Fury out during their amateur bout.
Michael Hunter, 29, who once served as Klitschko's sparring partner, has said that Fury 'knows' that he had 'stopped' him.
"He got me on the edge… but I really stopped him," Hunter told FightHype. "And if you're watching, you (Fury) know that.
"We were supposed to fight a few times but we only ended up fighting once. He got me on it."
Predicting how Fury, who hasn't fought since November 2015, would fare on his return, Hunter said that he sees the 'Gypsy King' getting the better of current heavyweight champions Anthony Joshua and Deontay Wilder.
"I actually think he is better than both of those guys (Wilder and Joshua)," he opined.
"The only thing is the psychological warfare. When he gets his stuff right, he's definitely going to pose a great threat to those guys."